Click Here to submit your
Paper
The 2011 IEEE International Conference on Signal Processing, Communications and Computing (ICSPCC 2011) will be held in Xi'an, Shaanxi, China, in September 14-16, 2011. The goal of the conference is to bring together leading engineers, researchers and academics from the world to discuss novel theories, technologies and applications in the areas of signal processing, communications and computing. The conference will feature prominent plenary speakers as well as technical sessions.
Xi'an (西安) is an ancient but vibrant city. Delegates can join the local tours to visit the famous UNESCO World Heritage Site of Terracotta Warriors and Horses (兵马俑) and other historical sites including the City Wall (明长城), Qian Tomb (乾陵), Big Wild Goose Pagoda (大雁塔), Famen Temple (法门寺), Hua Qing Palace (华清池), etc., leaving you with unforgettable memories of Xi'an. During the time of the conference, delegates can also visit the International Horticultural Exposition held in Xi'an.
Topics for the conference include, but not limited to:
Sensor array and multi-channel SP

Detection, estimation and classification

Space time processing and MIMO systems

Microwave, antennas and propagation

Radar and sonar SP

Cognitive radar & sonar systems

Audio and speech processing

Image and multidimensional SP

Multimedia signal processing

SP for communications

Wireless communications and networks

Optical communications and networks

Ultra wideband technology

Cognitive radio and networks

Sensor networks

Internet of things

Computer vision

Information and data security

Embedded system design

Grid and cloud computing

Large scale database management

Cyber-physical systems

Pervasive Computing

Mobile social networks
Paper Submission
Submitted papers must not have been published previously and they must not be currently under consideration for publication at another venue. All submissions will be handled electronically. The full papers should adhere to the standard 8.5" X 11" IEEE format and must not exceed 6 pages. Accepted papers will be published in the final conference proceedings assessable via IEEE Xplore and cited in Engineering Index (EI).
Important Deadlines:
| | |
| --- | --- |
| Submission of Full Paper | May 31, 2011 |
| Notification of Acceptance | June 30, 2011 |
| Authors' Registration Deadline | July 31, 2011 |
ICSPCC 2011 is organized by IEEE Hong Kong Section, IEEE Xian Section and the Northwestern
Polytechnical University in Xian. The conference is the first one to be held in Xian and would be
continued annually in varies cities in Asia Pacific.
Supporting Organizations: -
IEEE Asia Pacific Region
Xidian University, Xi'an, China
The University of Hong Kong, Hong Kong, China
The Polytechnic University of Hong Kong, Hong Kong, China
The City University of Hong Kong, Hong Kong China
<![if !vml]>
<![endif]><![if !vml]>

<![endif]><![if !vml]>
<![endif]><![if !vml]>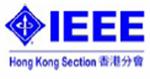 <![endif]>